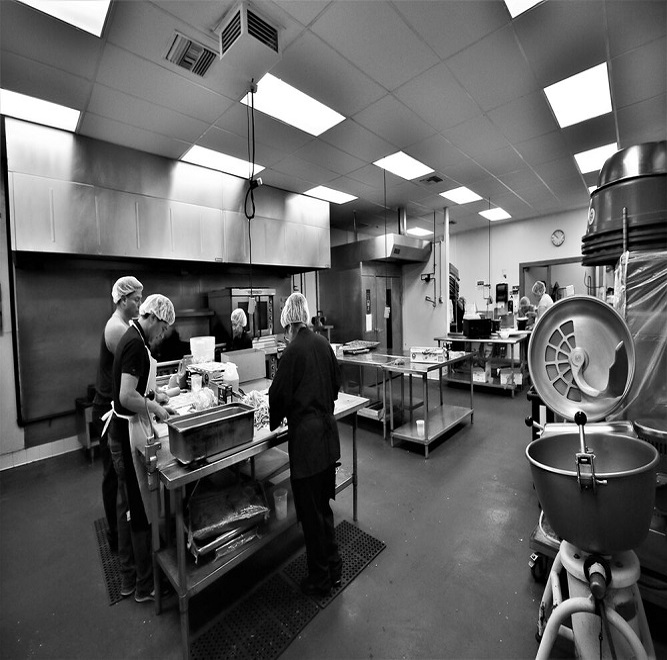 Profitable Co-Packing Food Preparation Kitchen Company Has Everything Needed Including Existing Capacity for Expansion

Profitable Co-Packing Food Preparation Kitchen Company Has Everything Needed Including Existing Capacity for Expansion
Location:
North San Fernando Valley
Industry:
Food Manufacturing
Co-packing food prep kitchen facility has been continuously profitable serving its niche market since its inception but has the existing capacity for sales to scale up significantly!
Located in the north San Fernando Valley area, the company specializes in providing facilities and development services for the small-scale artisanal food brands that need outside production for their products. Through co-packing, their clients can have all of the benefits of a manufacturing facility without the burden and costs of owning one. The sale includes everything needed for success including walk in oven, gas-fired broiler, mixers, gas range with salamander, etc. By following proper HACCP and production GMP's, this kitchen meets health regulation standards and passes all required audits, while leaving the clients free to concentrate on making their vision become reality.
Reason For Sale:
Family Requirements
Training & Support:
6 weeks | 15 hours per week
Days & Hours of Operation:
Mon - Fri
Owner Hours Per Week:
1 PT
Employees:
8 (3FT / 5 PT)
For more information on this listing, please complete our Non-Disclosure Agreement